The Mediterranean Experience
Message from GOVERNOR MIKE HUCKABEE AND BLUE DIAMOND TRAVEL
Fellow Traveler,
Every time I get the chance to announce another trip by Blue Diamond Travel, I am beyond thrilled, and this time is no different. We have another unforgettable trip to the Mediterranean in the fall of 2023! Join us for "The Mediterranean Experience 2023"!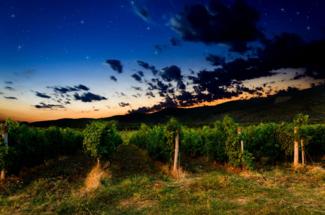 This all-inclusive cruise will feature some of the most beautiful places in the Mediterranean Sea, and we will get to travel to and absorb these destinations aboard a luxury cruise ship, the Azamara "Onward." If you have traveled with us before, you already know that all-inclusive means exactly that, and there are no surprises along the way. The Mediterranean Experience will be no different, with mouth-watering cuisine on and off the ship and more extras than we can list. Once again, we will have the entire ship to ourselves, and we will fill our time on board with spectacular entertainment and engaging lectures from special guest speakers, Guy Penrod, Jeff Allen, Al Denson and comedian Chonda Pierce. In addition to the cruise, we have multiple pre and post-cruise offerings you can choose from to extend your trip.
We expect this Mediterranean experience cruise to fill up quickly, so we encourage you to get your cabin secured ASAP. We look forward to traveling with you, and as always, we will bring you THE GREATEST TRIP!
To learn more, please visit our "Trip Details" page here.
See you on the ship,
Mike Huckabee