The Mediterranean Experience
Message from GOVERNOR MIKE HUCKABEE AND BLUE DIAMOND TRAVEL
You have not because you ASK not," says the Scripture.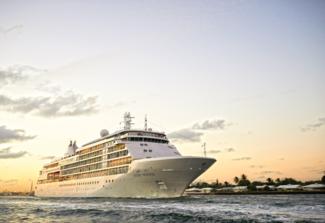 Well, you have asked us at Blue Diamond Travel to put together a cruise and now you have it! Blue Diamond Travel has partnered with Educational Opportunities Tours and SilverSea Cruises to bring you The Mediterranean Experience.
The Mediterranean Experience is an exciting cruise in some of the most scenic and spectacular sites from the Bible and from world history, and we will experience it on a new and upscale luxury cruise ship from SilverSea. We have waited to do a cruise until we felt confident we could it do it in the same inclusive and five star manner as our Israel Experiences. We will have the entire ship so you will share the experience with like-minded travelers. The ship is absolutely stunning, but is intentionally limited in space so I urge you to sign up quickly. Janet and I are excited to share this adventure with you!
Mike Huckabee
September 21-30, 2018
CRUISE DETAILS